When it comes to national parks in the United States, you are probably familiar with places like Yosemite, Glacier National Park, the Grand Canyon, Yellowstone and Denali (just to name a few). 
But there are a lot of national parks where you can go hiking, camping and exploring.
So, why go to the most popular ones when you can venture off the beaten path and check out some of the lesser known and less visited national parks.
To help you out, check out this list of our top seven must-visit lesser known national parks.
There's a good chance that you've never heard of most, if not all, of these amazing parks.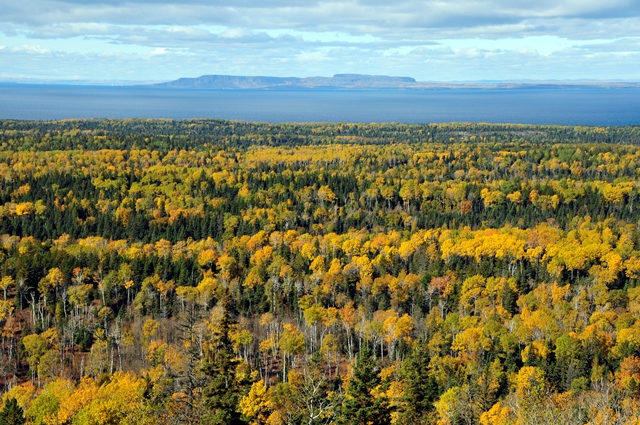 This park is on an island in the Great Lakes.
You can only access it by ferry – and you can only camp with a reservation.
If you love being one with nature, it doesn't get much better than this.
It's isolated and the perfect place to decompress.
In addition to camping, you can get in some hiking, boating, backpacking, canoeing, scuba diving and kayaking.
You can even see part of Canada from the park!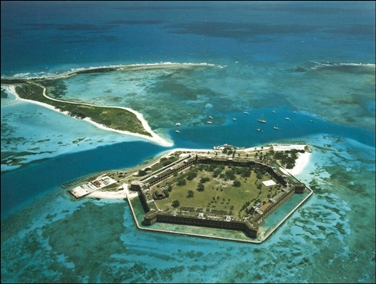 If you find yourself down in the Florida Keys, then it would be a shame to miss out on visiting Dry Tortugas National Park.
It's located in mostly open water about 70 miles west of Key West.
And you can only arrive by boat or plane.
What's so special about this park is that it has the remnants of 19th century Fort Jefferson.
The crystal clear turquoise waters are also pretty special.
In addition to getting a history lesson, you can do some snorkeling, scuba diving, bird watching, camping, and swimming here.
Campers take note – the campground only has 10 sites and it's first-come, first served.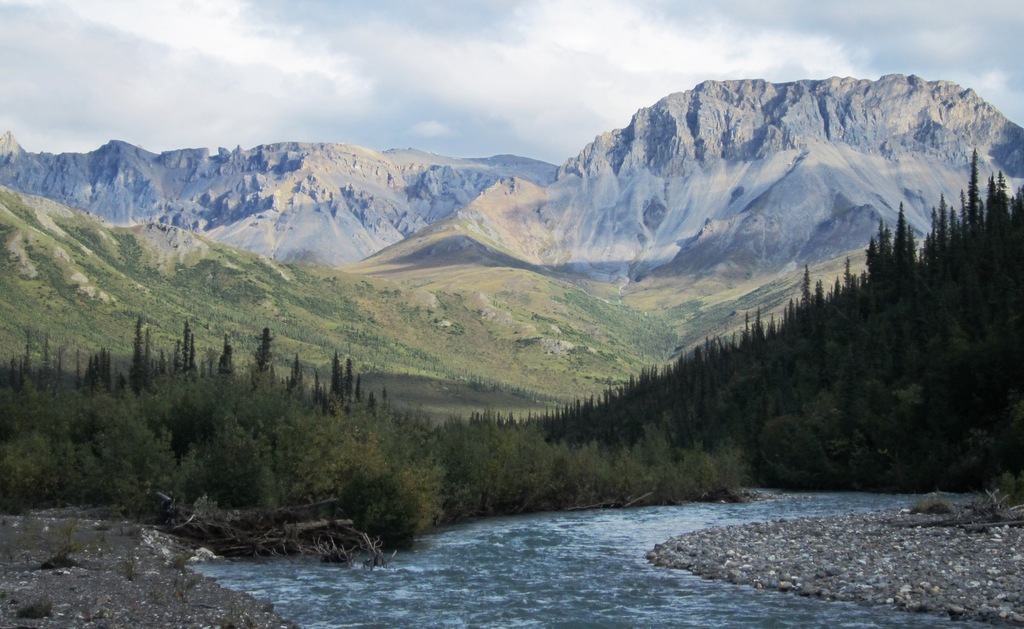 Want to go totally off the grid in Alaska?
If so, Gates of the Arctic National Park and Preserve is the perfect place for you to visit.
It's basically nothing but raw wilderness.
You won't find marked trails, cabins, roads or even campsites.
This park is for the truly adventurous.
To get here, you need to arrange your transportation in advance, with a flight being the only real option here.
You can get in some hiking, backpacking, wildlife watching, backcountry camping, unparalleled stargazing and take in some of the most amazing natural scenery in the country.
Make no mistake though, this is not for the faint of heart.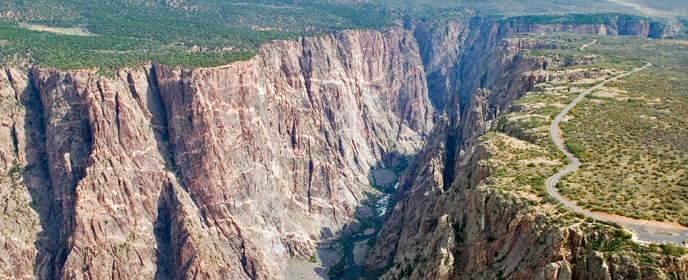 For some great hiking, a visit to Colorado for the Black Canyon of the Gunnison National Park is in order.
You can stand next to the river or gaze up at the tall canyon walls while exploring this park in near solitude.
It gets less than 200,000 visitors per year.
There are campgrounds in the park if you want to spend the night.
Other activities to fill your weekend include fishing, hiking, rock climbing, kayaking, rafting, bird watching and more.
And, you can drive directly to the park.
Instead of planning a trip to Lake Mead, the Hoover Dam or the Grand Canyon while in Las Vegas,do something more unique and spend the weekend checking out Great Basin National Park.
Located just 250 miles north of Vegas, you can experience year-round snow and a glacier.
You can also see the unique Lehman Caves, which are part of an extensive cavern system full of limestone formations.
Definitely do the 10-mile scenic drive while visiting the park.
Other activities include hiking, stargazing, camping, fishing and checking out the caves.
When most people visit Texas for an active weekend travel, it's down to Austin to fit in some quality time with nature and Texas BBQ.
But, if you're in the state, consider taking time out to visit Guadalupe Mountains National Park.
The landscape is varied and beautiful, with something for everyone.
There are campgrounds in the park if you want to stay overnight.
And there are lots of hiking trails of varying difficulty, even some for beginners.
But what's really cool is that this place is a fossil reef, so take time out from backpacking to take a closer look at some of the fossils.
You can also do some birdwatching, stargazing, horseback riding and see some cave pictographs in the park.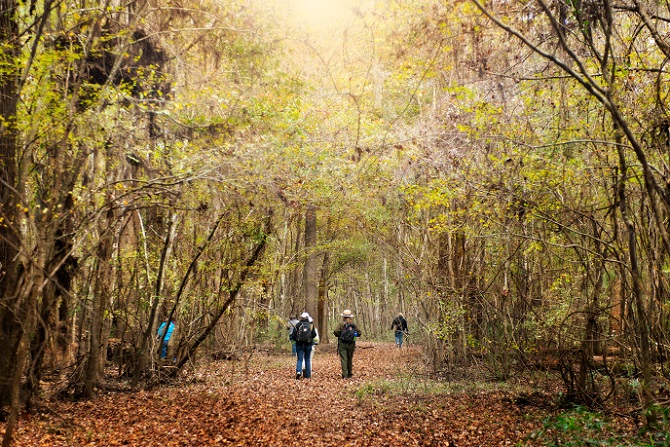 Instead of sitting in traffic to get to the Great Smoky Mountains National Park, drive on down to South Carolina to visit this much less-crowded park.
The scenery is vast and not full of other tourists.
You can spend most of the day without seeing another person, which is pretty cool.
Pack your tent and sleeping bag because you can do some camping in this park as well.
Other fun activities include canoeing, hiking (there's even a covered boardwalk trail portion), bird watching, kayaking, and fishing.
The park isn't far from Columbia, SC, so it should be an easy drive from the airport if you're flying into the state.
And if you go in the summer, know that the mozzies can be quite bad, so pack some repellant.